The Cast
One Nation Under God Cast
---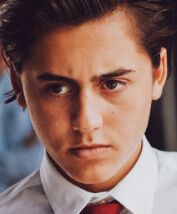 Isaak Presley
David Guiterrez
An up-and-coming actor, Isaak Presley is probably best known for his roles in Disney's Stuck in the Middle and Netflix's Fuller House. However, he's appeared in a variety of television shows including the Amazon series A History of Radness and NBC's The New Normal. One Nation Under God is one of Presley's first forays into the film world.
---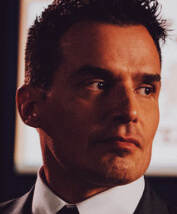 Antonio Sabato Jr.
Weston Viera
One would probably best describe Antonio Sabato Jr.'s career as "varied." He's a film and television actor, Calvin Klein underwear model, reality television star (Dancing with the Stars), and Mr. Fix-It with his own syndicated renovation show, Fix It & Finish It. Sabato's film and TV credits include Castle, Bones, The League, Rizzoli & Isles, CSI, Melrose Place, Drifter: The Henry Lee Lucas Story, and General Hospital.
---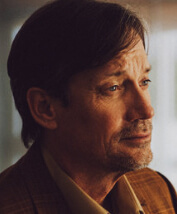 Kevin Sorbo
Mr. Truman
Kevin Sorbo is probably best known as the lead in the TV show Hercules, the Legendary Journeys, which aired in 176 countries. He also played the lead in Gene Roddenberry's Andromeda, and can be seen in the films Soul Surfer, Walking Tall, The Payback, and Meet the Spartans. Recently, Sorbo got behind the camera, acting as the director on Let There Be Light, a faith-based movie that ranked number 4 out of the top 10 family movies in 2017.
---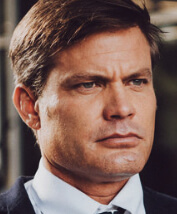 Casper Van Dien
Headmaster Kingsley
Casper Van Dien's big break came when he played the lead role in the 1997 cult classic Starship Troopers. He's also had roles in Sleepy Hollow alongside Johnny Depp, Dracula 3000 and Beyond the Edge alongside Sean Maher. Van Dien has directed 3 films, and his second film, Patient Killer, won best film and best director awards.
---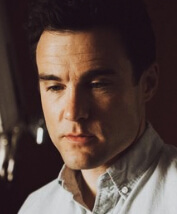 Robert Belushi
Harvey
Robert Belushi is a television and film actor as well as a Producer. Belushi's acting credits include roles in How I Met Your Mother, Agents of S.H.I.E.L.D., Chicago P.D., and HBO's Ballers. Fun fact: Acting is in his blood; he's the son of Jim Belushi and nephew of John Belushi.
---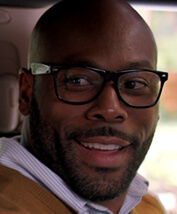 Anthony Evans
Warren
A relative newcomer to the TV and film industry, Anthony Evans is quickly making a name for himself. His credits include Caged No More and If You Really Love Me. Evans can also be seen in the role of 'Warren' in the soon-to-be-released film One Nation Under God.
---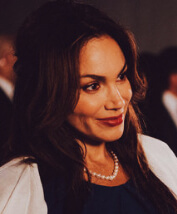 Patricia De Leon
Rosa Gutierrez
A talented Latin actress, Patricia De Leon's career spans both English and Spanish markets. She's had roles in Operación: Causa Justa, A.X.L., Confessions of a Womanizer, The Great Bake Off, Badass, and Cloud Nine, just to name a few. De Leon has been nominated for Best Actress by The Christian Film Festival for her role in One Nation Under God.
---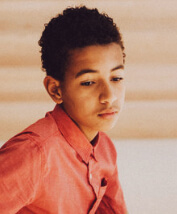 Tyree Brown
Jonathan Post
Tyree Brown has been acting and modeling since the age of 3. His first role, which he booked at just 5-years-old, was on the NBC television series Parenthood. Since then Brown has appeared in the hit shows Criminal Minds and NCIS; he's also voiced characters in Monsters University, Frozen, and Ice Age: The Great Egg-Scapade.
---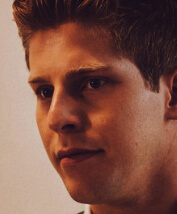 Thomas Kasp
Gordon Kingsley
A rising star, Thomas Kasp can most recently be seen in the television shows The Goldbergs, Shameless, Scorpion, Battlecreek, Surviving Jack, and Melissa & Joey. However, Kasp's credits also include appearances on Cold Case, Zoey 101, iCarly, and Modern Family.
---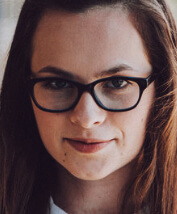 Emily Hahn
Madi Stein
Emily Hahn decided she wanted to try out acting at the age of 7, and she was a natural. She aced her very first professional audition, booking the voice role of 'Bonnie' in Toy Story 3. Hahn has also appeared in House, Hawthorne, Brothers and Sisters, and Beautifully Broken.
---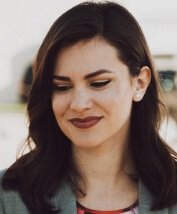 Briana Lane
Emma Sackson
Briana Lane is probably best known to audiences for her recurring roles on The New Normal, Switched at Birth, and Young & Hungry. Lane has guest starred on 9-1-1, NCIS, Grimm, Baby Daddy, Stuck in the Middle, and All Night. When not acting, Lane is making music as part of the band Winslow, formed with Kate Miner of Showtime's hit series Shameless.
---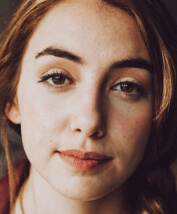 Alex Johnson
Lauren
New to the film and television world, Alex Johnson is known for her work in Caged No More and Camp Cool Kids. Johnson's projects currently in post-production include One Nation Under God and Mixtape (a television series).
---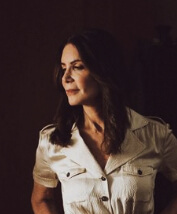 Lois Robbins
Audrey Viera
Lois Robbins recent film credits include The Aspern Papers, Shepherd, Kingfish, and Blowtorch. Robbins has also graced the stage in two musical comedies: My History of Marriage and A Time for Love. Her television credits include roles on One Life to Live, Loving, Ryan's Hope, and All My Children.
---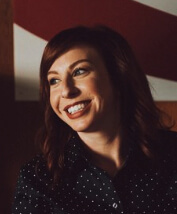 Lauren Frost
Lena
Lauren Frost is probably best known for her role as 'Ruby' on the Disney television show Even Stevens and The Even Stevens Movie. She's also appeared on Audition Girl, Singled!, Synced, and Virtually Casey.
---
---
---
SUBSCRIBE
Sign up to receive news and updates.
---